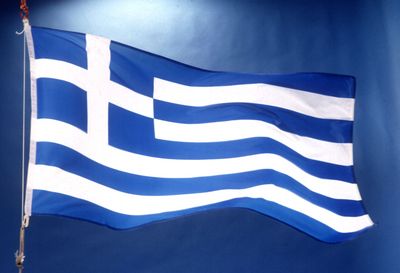 Someone asked me about Greek genealogy today, so I thought I'd post what I've been able to find. So here we have what I consider are the best places for links to Greek Genealogy websites -

http://www.genealogylinks.net/europe/greece/index.html

http://www.cyndislist.com/greece.html

also you could try Family Search as they have Greece listed. Don't know what sort of records they have, but worth a try, just choose Greece in the Country option & enter your ancestors surname.
http://www.familysearch.org/eng/search/frameset_search

The following are also very good sites specific to Greek genealogy.

www.GreekGenealogy.com

Try Dimitri's Name Database to get an idea of which region your ancestor came from at http://www.dimitri.8m.com/a_f.html

Another great site I have been advised of is at HellenicGenealogyGeek.com

This has:-

- Growing number of Data Records on Greeks in Greece and Diaspora countries, including United States, Canada, Australia, United Kingdom, Ethiopia, Greece, Asia Minor, Turkey, Cyprus, Russia, Odessa, Ethiopia, Egypt plus more
- Links to Greek Records microfilmed and available through LDS Family History Library
- 260+ links to help you with your Greek genealogy research
- Greece Gazetteer – 35,900 place names and Latitude & Longitude coordinates
- FREE Online Antiquarian Books regarding Greece, Asia Minor, Cyprus, Greek-Americans, etc.
- Greek Naming Traditions
- Historic photographs
- Greeks in the news circa 1870s thru 1920s – Flower Peddlers, Peanut Vendors, etc.
- WPA Interviews 1936-1940 Greek-American Life Histories
- plus much, much more – being updated all the time

Some of the sites on the links above have forename & surname Greek translators so watch out for those as many immigrants converted their birth names to American equivilents when they arrived in the U.S.A.

Hopefully you will find these links useful when researching your Greek family history.